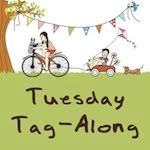 I am down 9 lbs! I just hope I don't gain it back since I can eat regular foods now. But, seeing a 9 lb loss is definitely uplifting. I've been doing pretty good. Last night, I had a small piece of grilled pork shop and a corn muffin. But then I added some homemade honey butter. I'm sure that cancelled out any sort of goodness I was doing. However, I am proud of myself for not eating and eating.
For supper tonight, I'm making some sort of pasta. I haven't quite decided. I think I'll make some spaghetti and meatballs, my boyfriend's favorite. I feel bad because I've been somewhat crabby with him the past few days. So, I'm hoping a nice wholesome dinner will make it up to him. One of the things I need to work on is being more understanding with him. I haven't been doing a very good job. It doesn't help that I'm still sore from surgery and now I have a nasty cold on top of it. But, it's not his fault, so I really need to make up my crabbiness to him.
I've been gathering some new recipes to try in the coming weeks. I can't wait to write about them. I also can't wait to use my new Rachel Ray cookware. I've only used one pot so far. I've had them for almost a week.