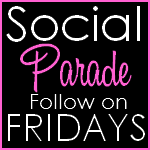 I'm sitting in a daze right. I realized on my way home from work today that I forgot my cell phone at work. I keep thinking that I could call my sister or check my email. When I go to reach for my phone, it's not there. I never thought I would say this about a cell phone, but I'm think I'm about to have a nervous breakdown. I really do.
As soon as I got home, I actually had to get on a computer to email my coworker. I hardly actually log into hotmail or gmail. Then to my distress, I had to wait for her to reply. Turns out I left it on my desk and she was kind enough to put it in my drawer.
Now, all I can think about is how it's going to be dead and wondering if I have a hookup for it that will plug into my computer and charge. So, I'm not post anything mind blowing tonight. I'm on the hunt to find a charger that I can bring to work. Wish me luck!