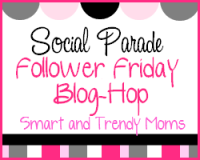 My son and I partcipate in a reading program called Imagination Library. Every so many weeks, we get a free book in the mail that is appropriate for his age.
I'll be honest, there are times when I struggle to read the books. Not because I can't read..lol...but because I don't like them. But, we have also gotten some great books. Books that I wouldn't even know existed. For example, today we received The Gruffalo. We read it while he was using the potty but didn't get it finished (he is getting that good at the potty). I actually was excited to read it to him at bedtime.
The book is about a smart little mouse who outwits the animals that invite him to dinner. The animals that invite him probaly would rather eat him then anything else. It has what I think is a great rhyming scheme. I found myself really getting into it and bobbing my head a bit as I read it. That is good because I have a feeling that I will be reading it for the next few days.
You can check it on Amazon