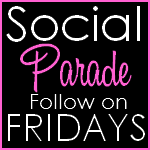 We are finishing up week two of potty training. I'd say we are doing very good. He is going in the potty two times at daycare and like 4 or 5 a day at home. On most days, he will stay dry from 3pm to when we put him to bed at 7:30.
At daycare, she started using pull-ups to get him used to pulling down his pants. That seems to be helping him learn. We have the most success at home because we wears no bottoms. Once he gives his signals that he has to go, I send him in. I'll stand in the living room to make sure he goes. Half the time I get, "Mom! Go away!"
He had a big day yesterday though. He went poop in the potty at daycare. At home, he stopped playing on his own and went to use the potty. I didn't even have to tell him. I was pretty excited about that.
So, I'm hoping by the end of summer we will be mostly day trained. This little boy will fill his diaper at night, so I think night training is going to be bit of an issue.